Installations & Services
At SP Engineering, we house five lifts, two dynos, an engine building room, and technicians with decades of experience working on exotic and high performance cars. Our services include everything from transmission and engine building to factory scheduled maintenance. We offer Pre-Purchase Inspections for a variety of vehicles, and of course performance modifications and custom dyno tuning. Below are details on some of the services we offer.
Nissan R35 GT-R Transmission Rebuilds & Upgrades
The R35 GT-R came to market in 2008 with a lightening quick DCT that put super car makers on their heels. But as great as this transmission is, it's not perfect. Here at SP Engineering, we are one of the few R35 GT-R shops that can do factory rebuilds along with upgrades to the R35 GT-R DCT transmission.
Diagnosis and rebuild of an R35 transmission starts at $2,500
Please take a look at our transmission upgrade page for full details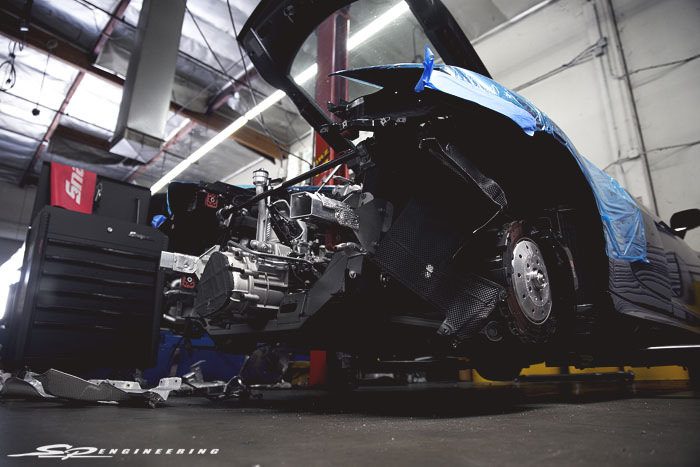 Performance Upgrades
Our technicians are well versed on various platforms when it comes to installing aftermarket upgrades. See below a list of some of the more common installations we perform.
Exhaust Installations (Including Valvetronic Systems)
Down Pipes
Coilovers, springs, and suspension hard parts
Brakes - Whether upgrading pads and rotors or moving to a big brake system
Complete Engine overhauls and upgrades (We don't have an engine building room for nothing!)
Fuel system upgrades - From drop in systems to custom fuel cells and mechanical systems
Carbon fiber parts - Both exterior and interior parts. We are experienced in fitting these pieces
Custom fabrication when necessary
Custom wire harnesses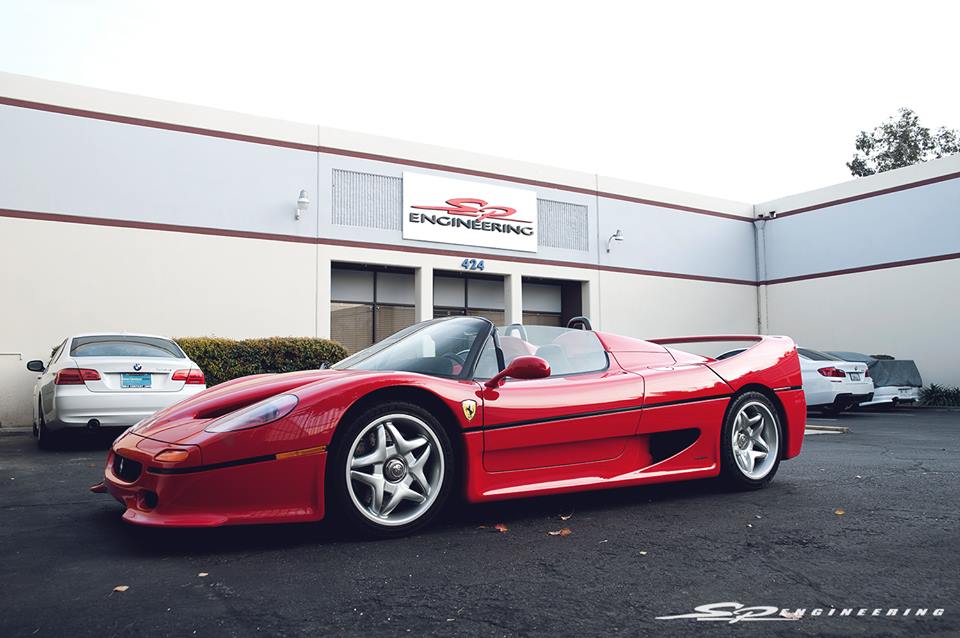 Factory Maintenance
To cover factory maintenance plans that are becoming ever more important on modern high performance cars today, we stock a large selection of approved engine, transmission and differential oils along with other small goods to keep your vehicle healthy. We also carry strong relationships with local dealerships from all makes so that we can acquire any OEM parts you might need at the best prices.
Pre-Purchase Inspections - PPI
In order to provide you with a level of comfort in purchasing a used vehicle, our PPI covers every nook and cranny around seller's vehicle. Electronics are tested, brakes measured, tires measured, compression checked, and all signs of any body repair are found. There are over 100 points our technicians must look over and check off for our report to be completed.
Our PPI is extremely affordable as well at $250 for a majority of vehicles.